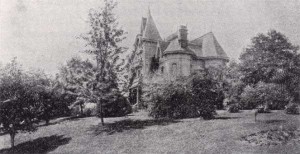 1880 First tennis courts in Portland at home of H.D. Greene in vicinity of 23rd and W. Burnside Street. See picture of Greene home.
1891 Multnomah Amateur Athletic Club (MAAC) established
1892 MAAC leased Multnomah Field
1898 First clay tennis court on Multnomah Field
1898 Irvington Tennis Club established with two clay courts, between Tillamook and Hancock and 19th and 21st
1899 Tennis exhibition on Multnomah Field by eastern players including Malcolm D. Whitman, national champion, Holcombe Ward, and Wright brothers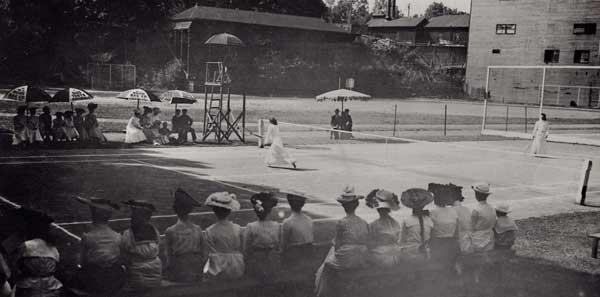 1899 First Oregon State Tennis Championships on Multnomah Field. Men's singles won by Lt. Walter A. Bethel
1900 MAAC purchased Multnomah Field and constructed new clubhouse at top of Yamhill Street
1900 Oregon State Tennis Championships on Multnomah Field included ladies' events. Ladies singles won by Miss Halstead, Astoria. See picture.
| | |
| --- | --- |
| Prominent Men | Prominent Women |
| Lt. Walter A. Bethel | Miss Halstead |
| Walter Goss | Miss Elmore |
| Carl D. Lewis | Mrs. W.M. Cook |
| Joe Smith | Miss Lillie Carstens |
| F.H.V. Andrews | |