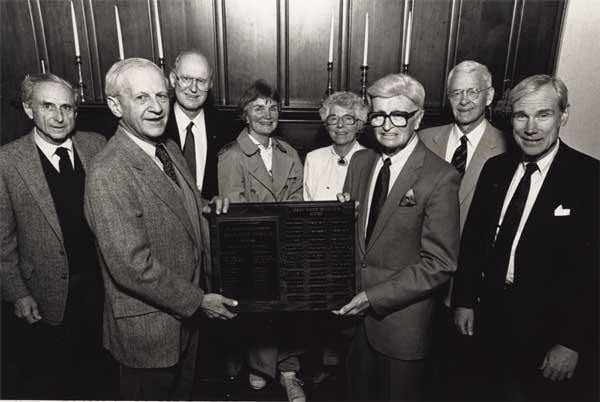 The Oregon Indoor Tennis Club was organized in the fall of 1960 primarily through the efforts of Ernest Swigert, Harold Miller, William Wheeler and Robert Noyes Jr. who were in close touch with the Catlin Gabel School.
Prior to 1960, Portland indoor tennis was confined to the Portland armory, where playing conditions were difficult.
The Catlin Gabel School was interested in a facility that could be used for indoor tennis, basketball and physical education. To finance the building, the original members of the Club pledged $1,000 each. The balance was put on a loan and amortized by annual dues. Total cost $65,000
Original plans for the building were outlined by Ernest Swigert from Fairchild of Fairchild Aviation in Maryland who had built a private court. However, upon completion, several undesirable features were found. The windows were removed and the indirect lighting system replaced by mercury vapor fixtures.
The success of this indoor tennis club prompted another group to undertake a similar program at Catlin Gabel School. A second combination indoor tennis court and gymnasium was built in 1966.
In 1991, to commemorate its 30th anniversary, a plaque was made and installed at the indoor court bearing the names of the original members and members in 1991.
Related Articles
One-Court Indoor Tennis Club Remains Popular and Useful – Oregonian, 2/91 (Abby Haight)
 Document Source: Sam Lee, 1995