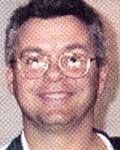 Wins the state high school boys singles tennis championship in 1973 while at Medford high school.
Played collegiate tennis at Oregon State University and the University of Nevada at Las Vegas.
Wins the Oregon State Men's Open Singles Championships in 1980 and 1985.
Wins the Washington State Men's Open Singles Championship in 1981.
Wins 6 national senior doubles tournaments and 1 national senior singles tournament between 1994 and 2008.
Wins the USPTA World Championships in Open Doubles with Brian Joelson in 1985 and 1986.
Wins the World Masters 35 Doubles Championships with Brian Joelson in 1998.
Wins the USTPA World Championships in 40 Doubles with Brian Joelson in 1996 and 1998.
Served as area vice president of the USTA/PNW for the Northern Oregon region between 1999 and 2005.
Currently the Manager/Head Tennis Professional at the Multnomah Athletic Club in Portland.
Honors
USPTA Senior Player of the Year, 1997 & 2000
USTA/USPTA Partnership, 2004
Document Source: Doug Menke, 2007